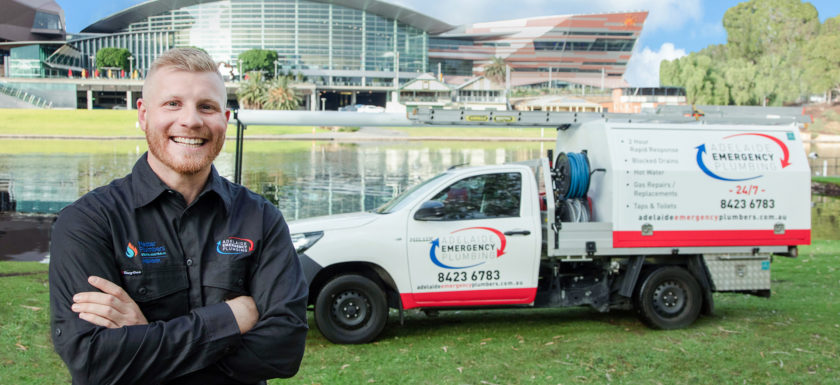 Emergency Plumbing: Do you really need it? This will help you decide.
A plumbing disaster can strike at any time, day or night, new home or old. But when a plumbing disaster rears its ugly head after 5pm, on a weekend, or a public holiday, do you call your local emergency plumber, or can the situation wait until the next business day?
The last thing you ever want to do is put off a plumbing emergency but you're thinking about the cost, right? How much extra is an Emergency Plumber going to cost? You might also be thinking about how your bathroom will be looking on Monday morning after your family needs to use the one toilet in your home that got blocked on Friday night. Is it worth that off?
Emergency Plumbing could save you money
In many cases, you could save yourself money (and a lot of stress) by calling a 24/7 plumber rather than delaying the problem. More damage could occur the longer you leave things, making the repairs much more costly.
If you're unsure if your plumbing situation is an emergency, call a plumbing expert and discuss the matter with them. They can advise if emergency plumbing is required, or inform you of steps to take to limit any further damage, allowing for a repair on the following business day.
We've listed some examples of when you should pick up the phone and get an emergency plumber to your property urgently, whether it's 2am on a Monday or 2pm on a public holiday.
These are the situations that can cause great damage or health concerns by not acting immediately:
 1. Burst pipes, burst hot water storage tank, or leaking pipes
Burst pipes, a burst hot water storage tank, or any leaking water in your home, calls for emergency plumbing. If not attended to, major water damage to your property and possessions can occur.
A burst pipe is often a moment of panic for most homeowners, but there are steps that you can take to lessen the stress and reduce the risk of any furtherdetriment.
Firstly, turn off your water at the meter, then call your local emergency plumber. While you're waiting for them to arrive turn on a tap (usually one that's closest to the meter) to release any excess water in the pipes. Move any furniture or items from around the area and begin mopping up. You will not be able to turn the water back on until the pipe has been repaired.
 2.

Gas leak
If you suspect a gas leak it's vital that you have this checked by a fully qualified professional right away – regardless of the time of night or day.
Turn off your gas and electricity at the meter and move outside to a well-ventilated area while you're waiting for the gas fitter to arrive.
Find out more here on the signs of a gas leak.
3. Overflowing or blocked stormwater drain or blocked sewer drain
A blocked stormwater drain should be repaired immediately. Flooding can easily occur and cause damage to your property. Also, any stagnant water can become contaminated and jeopardise our waterways.
A blocked sewer drain could begin to overflow, causing serious health concerns.
Phone your local emergency 24/7 plumber to promptly rectify these issues.
Does no hot water require emergency plumbing?
If you find yourself with no hot water this should be considered as a same-day or next-day repair, rather than calling an emergency plumber at 2am.
However, you may still require an emergency plumbing repair depending on when your hot water turns cold, e.g. if you have no hot water on a Friday night, you will most likely consider calling a plumber that offers 24/7 weekend or public holiday services.
In saying this, no hot water when you have a gas hot water system could indicate that you have a gas leak, which would require needing an emergency plumber. So in this instance please see above for the signs of a gas leak.
If a plumbing condition may cause damage to property, is hazardous, causes health concerns, or poses a threat to the environment then emergency plumbing will be necessary.
Adelaide Emergency Plumber – 24/7 plumbing, all areas
If you're looking for an Adelaide emergency plumber then call the experts from Adelaide Emergency Plumbing. We can be at your location within 2 hours of your call.
If you're putting off an emergency plumbing situation because you're worried about cost, don't. With Adelaide Emergency Plumbing we're always upfront and honest with our customers. We provide the right solutions and fixed priced quotes with no hidden surprises. We also offer interest free* payment options.
Call us today, or anytime 24/7 on 08 8423 6783.
*Terms & Conditions apply