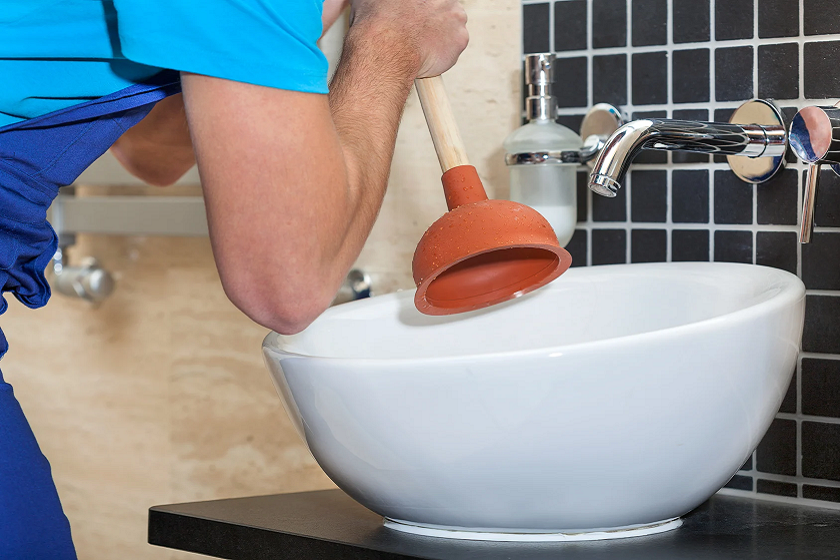 Inside the Toolbox: How Plumbers Clear Blocked Drains in Adelaide
Blocked drains can be a major inconvenience, causing water backups and disrupting the functionality of your plumbing system and can be caused by a variety of factors, including common culprits such as tree roots, grease buildup, foreign objects, and even collapsed pipes. When left untreated, these blockages can have a significant impact on the entire plumbing system and lead to a range of potential consequences such as damage to walls, floors, and other structures within the property, which should not be taken lightly. To avoid these potential consequences and maintain a healthy plumbing system, it is crucial to address blocked drains promptly.
Fortunately, professional blocked drain plumbers in Adelaide have the expertise and tools to address these issues effectively.
Unleashing the Power of Right Tools: The Key to Effective and Lasting Plumbing Solutions
Armed with a wide range of specialised tools and techniques, professional plumbers employ the most appropriate method to clear the blockage effectively. These may include drain snakes, high-pressure water jetting, or advanced drain cleaning machines. Each method is tailored to the specific nature of the blockage, ensuring optimal results.
In Adelaide, it is highly recommended to hire a professional drain cleaning service for all your plumbing needs. Plumbers who have expertise in drain clearing have the necessary skills, knowledge, and equipment to tackle even the most complex plumbing issues. By entrusting your drain cleaning tasks to professionals, you can rest assured that the job will be done efficiently and effectively.
Blocked drain plumbers not only have the expertise that saves you time but also ensures long-term solutions while maintaining compliance with industry standards. So why struggle with your plumbing issues when you can rely on skilled professionals?
Preventive Measures To Keep Drains Flowing Freely
With their extensive experience and expertise, professional plumbers skilfully execute the chosen method to clear the blocked drain. Whether it's manually removing the obstruction using a drain snake or utilizing high-pressure water jetting to break down the blockage, their precise execution ensures the best possible outcome. When you hire a professional blocked drain plumber, you also get the benefit of valuable advice on preventive measures to minimise the chances of future blockages. Your plumber may recommend regular maintenance, such as drain cleaning services, to keep the plumbing system in optimal condition. Additionally, a reliable and efficient plumber will also offer guidance on proper usage and disposal practices to prevent common causes of blockages.
Get Adelaide's Fast, Efficient, And Professional Drain Cleaning Service At Adelaide Emergency Plumbing
When it comes to maintaining your household drains and addressing any plumbing issues in Adelaide, you need a professional plumber you can rely on. Look no further than Adelaide Emergency Plumbing! We are your trusted partner for all your plumbing and gas system needs, from drain cleaning to plumbing repairs. Our team of expert plumbers is dedicated to delivering top-quality service that exceeds your expectations. With Adelaide Emergency Plumbing, you can have peace of mind knowing that you are working with professionals who take pride in their work. Our team of licensed plumbers is highly trained, experienced, and committed to delivering exceptional results.
We believe that quality plumbing services should be accessible and affordable for everyone. That's why we offer competitive and transparent pricing. Whenever you need us, our team is ready to respond promptly and efficiently. We understand the urgency of plumbing issues and strive to be there for you whenever you need us the most.
Don't let plumbing problems disrupt your life. Trust Adelaide Emergency Plumbing for all your drain cleaning and plumbing needs in Adelaide. Our fast, efficient, and professional service is just a phone call away. Contact us today to experience the difference of working with a reliable and trusted Adelaide plumber.