View Products
Bosch Hot Water – Call Adelaide Emergency Plumbing for supply & installation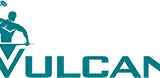 Bosch is a leading contender in residential and commercial hot water heating in Australia. They are a well-known, trusted, and reliable supplier of gas continuous flow, electric storage, and heat pump hot water systems.
Bosch continues to lead the pack through advanced hot water technology and stunning design. Their new OptiFlow range offers the first hot water appliance with Bluetooth connectivity in Australia, available for both Android and iOs devices.
Bosch hot water heater to suit your property. For specialist advice, highly competitive fixed pricing, and same day plumbing call us on 08 8423 6783 for your Adelaide Bosch hot water repairs, replacements, or new installations.
The most popular Bosch hot water heaters suited for the Adelaide climate, include:
Bosch gas continuous flow hot water:
The Bosch continuous flow hot water range are all compact units which are highly efficient and economical. Providing you with endless hot water as and when you need it. Each system comes with its own separate benefits and for professional advice and the right price, call Adelaide Emergency Plumbing on 08 8423 6783.
Bosch Optiflow Continuous Flow
Featuring advanced patented technology, the Bosch Optiflow hot water range of instantaneous hot water systems feature Bluetooth connectivity connected via smartphone or tablet for unparalleled user operating convenience, various size capacities, compact stunning designs, and are highly efficient with an energy rating of 6 stars.
Bosch Condensing Continuous Flow
The Bosch condensing range achieves the highest possible efficiency through the use of condensing technology. Energy efficiency is maximised through a secondary heat exchanger, with the residential model reaching over a 6.7 star efficiency.
Bosch Mechanical Continuous Flow
The Bosch Mechanical instantaneous hot water heaters do not require a 240 vault power supply to operate. This makes this an ideal replacement for a storage water heater. The Bosch mechanical range is available in various sizes with internal and external installation options.
Bosch heat pump hot water
Bosch Compress 3000 Heat Pump
If you're looking to greatly reduce your energy bills then a Bosch heat pump is a great option to consider. When compared with a conventional electric storage hot water heater, the Bosch heat pump reduces energy use by up to 65%. Designed for easy installation and low maintenance, and suitable for a home with up to 4 residents.
Not sure which Bosch hot water heater is right for your Adelaide home or commercial property? Then call Adelaide Emergency Plumbing for a no-fuss service and the right Bosch options on 08 8423 6783.
We also know that a replacement hot water heater can often be required at the worst of times, which is why we have interest free payment options* available for Bosch hot water heater installations or replacements.
Bosch Hot Water Heater Repairs
from
$99
Bosch hot water heater repairs, Adelaide same day service – 24/7. Repairs from $99
At Adelaide Emergency Plumbing our Bosch hot water heater repairs are from only $99. We don't charge surprise extras, just fixed up-front and honest pricing.
If your Bosch hot water heater – gas continuous flow, electric storage or Bosch heat pump needs a prompt repair call us any time on 08 8423 6783. At Adelaide Emergency Plumbing we guarantee a same day Adelaide Bosch plumber, all metropolitan areas, and are available 24/7 for any emergency Bosch hot water repairs.
For a quality service guaranteed, and a plumber that has been police cleared and DCSI screened phone Adelaide Emergency Plumbing – any time of the day or night, any day of the year.
Our Bosch Hot Water Systems