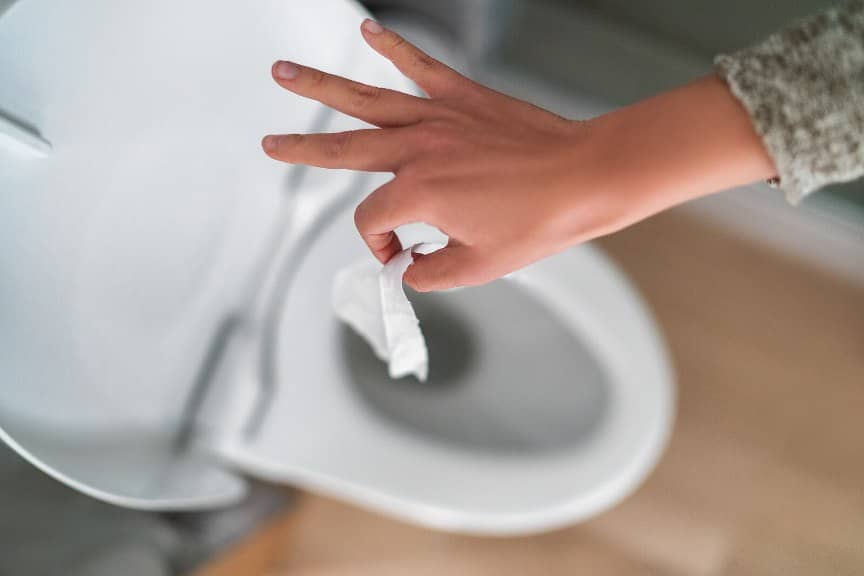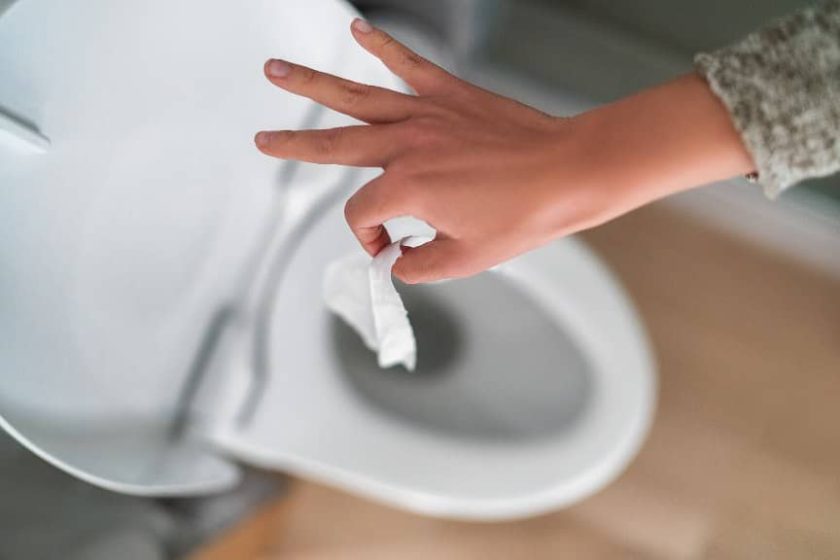 Things That Should Never Be Flushed Down The Toilet
The plumbing experts at Adelaide Emergency Plumbing have encountered every bathroom, kitchen, laundry, sewer and drain problem under the sun. You name it and our Adelaide plumbers would have expertly handled and repaired the plumbing crisis, restoring our customer's peace of mind and reinforcing their trust in our services. The most common calls we get daily are for blocked drains, clogged or slow drains and overflowing toilets caused by foreign materials blocking the plumbing system. Blocked drains are a nightmare and if not addressed on time, the problem can quickly escalate causing extensive damage to your home or business. As a home or business owner, you want to make sure your pipes, drains, and plumbing system is in good condition, always working efficiently, as it should. Having to deal with breakdowns can be stressful for anyone and it's best to avoid any Adelaide blocked drains by being careful of what you flush down your toilets.
What can and cannot be flushed down the toilet?
In our experience, we have seen many people treat toilets like garbage bins. Toilets are designed to take care of human waste, but unfortunately many people end up disposing of other things causing plumbing issues. Flushing things that should never go down a toilet is the main cause of stubborn clogs that cause blocked drains, wastewater clogging, sewer water backflow, contaminate the water system and even cause environmental damage. From personal care products to household products – we have seen it all, blocked in drains and sewers of many residential and commercial properties. The list of things that should never be flushed is quite long and we are sharing that with you today. Being careful of what goes down the toilet can prevent extensive plumbing damage and keep major issues such as burst pipes, leaks, sewage back-ups, pooling water, and more, at bay.
So, What Can You Flush Down the Toilet?
We all know there are certain things you should never flush down the toilet, but most people just toss things in the toilet bowl just because they don't realise it would cause any issues. Until there is a big problem, an emergency blocked drain plumber must be called. To ensure that your pipes stay clog-free, here is a list of common personal items and household things that any home or business owner should truly avoid flushing down the toilet. We will keep it short and to the point – the only thing that belongs in the toilet bowl is human waste and toilet paper. Anything that does not fall under these two categories belongs in the garbage bin. This includes:
Face wipes, baby wipes or any (flushable) wipes
Medications and other hazardous materials
Cotton balls, swabs, cosmetic wipes
Q-tips
Band-Aids
Chewing gum
Food scraps
Feminine hygiene products
Cat litter
Paper towels
Excess Toilet Paper
Floss
Contact lenses
Hair
Toys
Diapers
Latex products
Oils, grease, fats
Motor oil, pesticides, paint and solvents
Toilet scrub pads
Cigarette butts
Food scraps
Food stickers
Egg shells….and more!!
What to Do If You Have a Clogged Toilet?
A blocked or overflowing toilet can wreak havoc in a household and needs immediate fixing. When your toilet becomes clogged, reach out to Adelaide's most trusted blocked drain plumbers at Adelaide Emergency Plumbing. With the use of professional plumbing tools, technology, and techniques, we can efficiently unblock toilets, drains in the kitchen, bathroom, showers, stormwater drains, laundry and more. No job is too complex or too troublesome for our blocked drains Adelaide plumber.  We have the necessary experience and knowledge to clear your pipes and toilets of unwanted things and keep your plumbing system running smoothly, in the best condition possible. As your 24/7 Adelaide plumber, we are available around the clock and can be at your doorstep swiftly to provide you with help when you need it the most.
From blocked drain cleaning to toilet services, Adelaide Emergency Plumbing is your go-to team for all things plumbing. Contact our honest, genuine plumbing company today for high-quality, affordable Adelaide plumbing services.