View Products
Dux Hot Water – An iconic Australian brand
Dux has been well-known across Australia since 1915, for producing top quality hot water systems that are reliable, eco-friendly, efficient, and long-lasting.
Dux covers the range of hot water heaters – whether you're after a gas continuous flow, gas storage, electric storage, solar, or heat pump, you'll find one to suit your Adelaide home from Dux.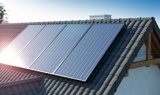 At Adelaide Emergency Plumbing, our plumbers know the Dux hot water heater range inside out. If you require a new Dux installation or a Dux hot water heater repair in Adelaide then simply give us a call on 08 8423 6783, or book your plumber online with our easy booking form.
Adelaide Emergency Plumbing provides a same day plumbing service and can repair your Dux hot water heater, or install a new one, with minimal downtime or fuss to you. We provide competitive, fixed up-front pricing so you know exactly what you're paying for – with no hidden surprises. We are the 24/7 Adelaide plumbers.
Dux hot water heater repairs in Adelaide
If you need a Dux hot water heater repair in Adelaide, any metropolitan suburb, then call the professionals from Adelaide Emergency Plumbing – 08 8423 6783.
We can repair your Dux hot water heater, regardless of the model, any time of the day or night. We guarantee same day plumbing and provide an affordable service with quality workmanship guaranteed.
Problems that you may encounter that would warrant a Dux hot water system repair include:
No hot water
A burst or leaking storage tank
Cloudy or rusty coloured water
Circuit breaker keeps tripping
The pilot light won't stay lit
Cracked or damaged solar panels
Hot water temperature fluctuations
No matter the issue, if you require a hot water heater repair then call our team for a prompt, efficient and reliable plumbing service. We have a local plumber near you who is available 24/7, including all weekends and public holidays. With Adelaide Emergency Plumbing you never have to wait long for your Dux hot water heater repair.
Our Dux hot water heater repairs in Adelaide start from $99.
Should a replacement hot water heater be required due to your current system being unable to be repaired, your attending plumber will be able to provide you with a no-obligation quote for a hot water heater solution suited to you and your property.
Dux hot water heater supply and installations in Adelaide. Interest free terms available
Dux has a wide range of hot water systems to choose from. So how do you know which Dux hot water heater is right for you?
At Adelaide Emergency Plumbing our Dux hot water heater experts can discuss with you, in detail, the best Dux hot water system for your property. Taking into account the fuel sources available, the size of your home, how you use hot water, and your budget requirements.
We can then supply and install your new highly efficient and reliable Dux hot water heater.
If a new hot water heater was the last thing you had been budgeting for then just ask us about our interest free payment plans*. At Adelaide Emergency Plumbing, we understand how important it is to have hot water.
Call us today, or book online, for a same day Dux hot water heater plumber in Adelaide.
Dux Ecosmart solar hot water – gas boosted or electric boosted
Features of the Dux Ecosmart solar range include:
Split system solar design
Available in sizes of 250L – 400L to suit between 2-8 people
Latest generation technology
Australian made solar tank
High warranty terms
Endless hot water with the gas or electric booster
Dux continuous flow hot water – Always hot
Features of the Dux continuous flow hot water range include:
High energy ratings of over 6 stars
Hot water 24/7
Compact, space-saving design
Size range from 17L/Min – 26L/Min
High 12-year heat exchanger warranty
Dux Airoheat heat pump hot water – the green alternative
Features of the Dux Airoheat heat pump include:
250L capacity, to suit 3-5 people
Patented in-tank heating coil for improved heat transfer
Fast installation with a single piece design
Dual anodes to protect against tank corrosion
Dux Prodigy gas storage – 5 star
Features of the Dux Prodigy 5.3 star gas storage include:
Available in 135L or 170L capacities
High 10-year tank warranty
Patented flue damper design which reduces heat loss
An easy replacement for a Dux 3 star gas storage hot water heater
Dux Proflo electric storage hot water heater
Features of the Dux Proflo electric storage include:
Available in a range of sizes to suit between 1-11 people
Built tough for longevity
Mains pressure for strong water flow
High 7-10 year tank warranties
Our DUX Hot Water Systems
DUX PROFLO 50 LT ELECTRIC CYLINDER HOT WATER SYSTEM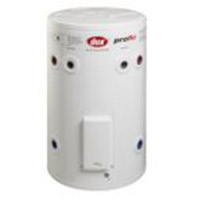 24/7 Service & Installation Call
(08) 8297 7637
One of the oldest and most efficient hot water systems available
Super compact, robust and small enough to fit into most cupboards in kitchen cabinets or tight spaces
Full flow pressure to all taps
Sleek, modern and clean finish appearance
Water connections on both sides of tank that makes it easy to install
Indoor or Outdoor installation
50L feature attractive appliance white finish for a cleaner modern look
Backed by a 7 year tank and 1 year full parts and labour warranty
5 year workmanship warranty
We offer full installation and same day hot water service
Free of charge old unit disposal
DUX PRODIGY 135 LT GAS CYLINDER HOT WATER SYSTEM 4 STAR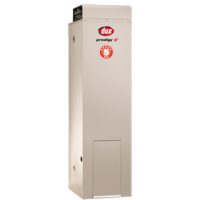 24/7 Service & Installation Call
(08) 8297 7637
Trusted across Australia by many families for highest quality water heater
Market leader when it comes to hot water recovery
New burner technology means faster recovery rates and more hot water when you need it
Mains pressure hot water
No power point required so hot water continues, even with no power
New burner technology – faster recovery rates, more hot water
Easy installation, water connections on both sides of the tank
5.3 Star energy efficiency rating
10 year tank and flue warranty, 1 year full parts and labour
5 year workmanship warranty
Adelaide Emergency Plumbing will advise you of any compliance or other items needed for your new hot water system so there are no surprises.
You are welcome to call and discuss our fully installed hot water system prices.
DUX PROFLO 80 LT ELECTRIC CYLINDER HOT WATER SYSTEM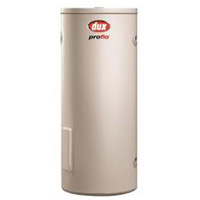 24/7 Service & Installation Call
(08) 8297 7637
Larger anode to increase tank life
Indoor or Outdoor installation
Connections on both sides of the tank ensuring easy installation
Suitable for 2 to 4 people
Backed by a 7 year tank and 1 year full parts and labour warranty
Full flow pressure to all taps
Water connections on both sides of tank – easy installation
Clean modern look that matches modern appliances
5 year workmanship warranty
DUX PROFLO 125 LT ELECTRIC CYLINDER HOT WATER SYSTEM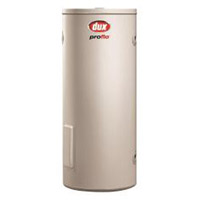 24/7 Service & Installation Call
(08) 8297 7637
Made in Australia I indoor and outdoor installation
Proflo is an ideal solution to an efficient and top quality hot water system
Available in a variety of tank sizes for homes of all sizes and delivering full mains pressure
125L Proflo now available in a 'narrow diameter' model
Proflo water heaters boast a larger anode to increase tank life
Hard-wearing, tough polymer base resists damage and moisture
Low maintenance and long service life
Fully installed, same day hot water service
Backed by a 7 year tank and 1 year full parts and labour warranty
Full flow pressure to all taps
Easy installation – water connections on both sides of tank
Indoor or Outdoor installation
Attractive appliance white finish for a cleaner modern look
5 year workmanship warranty
DUX 135 LT GAS CYLINDER HOT WATER SYSTEM 5 STAR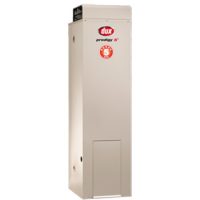 24/7 Service & Installation Call
(08) 8297 7637
Dux hot water systems are made in Australia and come with an assurance of highest quality water heater available
New burner technology means faster recover rates and more hot water when you need
Hot water cylinder insulated with robust foam for added durability
No power point required so hot water continues, even with no power
Energy efficiency: 5.0
10 years tank warranty
5 year workmanship warranty
We offer full installation and same day hot water service
Free of charge old unit disposal
DUX 170 LT GAS CYLINDER HOT WATER SYSTEM 4 STAR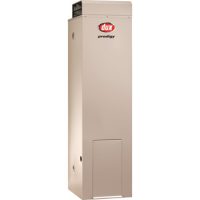 24/7 Service & Installation Call
(08) 8297 7637
Made in Australia
Now matches the first hour capacity of the old 3 star models
New burner technology – faster recovery rates, more hot water
Identical footprint with existing 3 star gas storage unit, ensuring easy replacement
We offer full installation and same day hot water service
Free of charge old unit disposal
Market leading – in first hour capacity and recovery rates
Full flow mains pressure delivery
7 year tank and flue warranty, 1 year full parts and labour
5 year workmanship warranty
DUX 170 LT GAS CYLINDER HOT WATER SYSTEM 5 STAR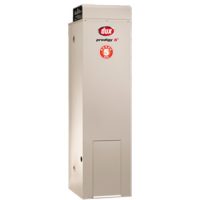 24/7 Service & Installation Call
(08) 8297 7637
Dux products come with an assurance of highest quality water heater available
Available in both natural gas and propane
New burner technology means faster recovery and more hot water when you need
Easy installation and great 5 star efficiency
Mains pressure provides full flow pressure to all taps
Backed by a 10 year tank warranty, including 1 year parts and labour
5 year workmanship warranty
We offer full installation and same day hot water service
Free of charge old unit disposal
Call Adelaide Emergency Plumbing for hot water system installation and repair
DUX ALWAYS HOT 17 LT PER MINUTE, ELECTRIC START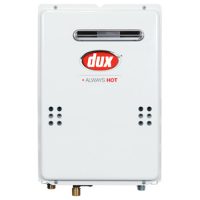 24/7 Service & Installation Call
(08) 8297 7637
Dux products come with an assurance of highest quality water heater available
Manufactured from durable stainless steel
Suitable for small families of 2-3 persons
Provides instant hot water continuously at 17L per min until the unit is switched off
Low maintenance and long service life Full flow pressure to all outlets
Offering a 6.2 star energy efficiency rating
Comes with 10 year parts warranty and 3 year labour warranty
5 year workmanship warranty
We offer full installation and same day hot water service
Free of charge old unit disposal
Call Adelaide Emergency Plumbing for hot water system installation and repair
DUX ALWAYS HOT 21 LT PER MINUTE, ELECTRIC START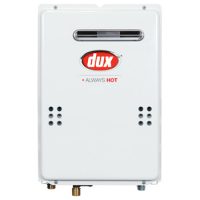 24/7 Service & Installation Call
(08) 8297 7637
Dux products come with an assurance of highest quality water heater available in Australia
Fully installed, same day hot water service
Free of charge old unit disposal
Never run out of hot water – suitable for small/medium homes
Comes with superior condensing technology with over 90% thermal efficiency
Provides instant hot water continuously at 21L per min until the unit is switched off
Offering a 5.9 star energy efficiency rating
Comes with 10 year parts warranty and 3 year labour warranty
5 year workmanship warranty
DUX ALWAYS HOT 26 LT PER MINUTE, ELECTRIC START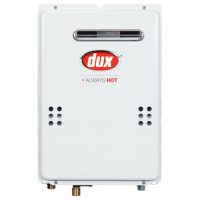 24/7 Service & Installation Call
(08) 8297 7637
Dux products come with an assurance of highest quality water heater available in Australia
Fully installed, same day hot water service
Free of charge old unit disposal
Never run out of hot water – suitable for medium homes
Provides instant hot water continuously at 26L per min until the unit is switched off
Offering a 5.8 star energy efficiency rating
Comes with 10 year parts warranty and 3 year labour warranty
5 year workmanship warranty
We offer full installation and same day hot water service
Free of charge old unit disposal
Call Adelaide Emergency Plumbing for hot water system installation and repair
DUX PROFLO 250 LT ELECTRIC CYLINDER HOT WATER SYSTEM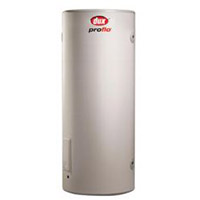 24/7 Service & Installation Call
(08) 8297 7637
NEW Proflo 50L boasts a compact 670mm height, making it an easier fit into tight cupboards whilst still delivering 50L of hot water
Outdoor or indoor installation
Hard water option
Available in a variety of tank sizes for homes of all sizes and delivering full mains pressure.
250L Proflo water heaters now boast a larger anode to increase tank life
Hard-wearing, tough polymer base resists damage and moisture
eatures durable Y class commercial grade enamel
Easy installation, water connections on both sides of tank
Low maintenance and long service life
Full flow pressure to all outlets
7 years tank warranty, 1 year parts and labour*