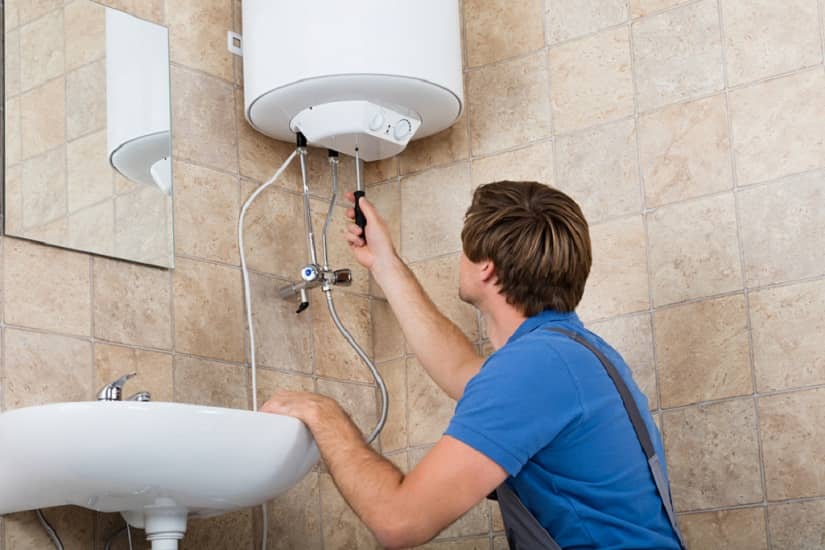 Hot Water Repair or Replacement – When Do You Need One?
Hot water systems are a must for most households in Australia . After all, it can be horrible to shower with cold water, especially during the coldest months of the year. So, the question is, should you opt for a hot water repair or replacement service? What's the best option to use in your situation? What key signs do you need to pay attention to so you know what service to pick? As plumbers of hot water repairs in Adelaide, we recommend annual maintenance for your water heater and the entire plumbing system.
Signs You Need To Repair Or Replace Your Hot Water Heater
Read through our quick below to determine what you need to do to keep heated water flowing into the tap.
Common Signs of Hot Water Cylinder Troubles
Water heating systems are quite straightforward. They heat water with a gas burner or electric element according to the temperature you set with the thermostat. Pressure builds up in the cylinder, allowing you to get hot water once you turn on the tap.
Thanks to the simple mechanism behind a typical hot water cylinder, not many things can go awry with your installed system. It's a good idea to constantly look for signs of hot water cylinder problems such as:
Water takes longer to heat
Discoloured water
Leaks coming out of the cylinder or the pipes
Water runs out faster than usual
If you spot any of the signs above, it's crucial to call for a hot water repair service. Otherwise, you risk damaging your water heating system. In addition, it might lead to expensive repairs or even a complete replacement service.
Usual Water Heater Components That Give Way After Sometime
Hot water systems in Australia typically last for about 7 to 15 years before finally getting worn out. With regular maintenance, your water heating cylinders can last longer than the usual range. However, it's perfectly normal to experience problems while using your cylinders. Some example of such issues include the following:
Tripping circuit breaker for electricity-powered heaters
Faulty or inaccurate thermostat
Defective heating element or gas burner
Worn out valve sticks
More often than not, replacing damaged thermostats, valve sticks, gas burners, circuit breakers, or heating elements won't cost you a fortune. You may need to spend a couple of hundred dollars replacing a defective water heater component. It's far cheaper compared to buying and installing a new system. The earlier you replace them, the less likely you have to worry about worse damages to your hot water cylinder system.
Signs Your Hot Water Heater Needs Immediate Replacement
Sometimes, as much as we want to save a hot water system, replacing it with a new one is the best and most logical option. It will help you save money in the long run and ensure that you have an efficient system in place. Below are the signs that you should prioritise a hot water cylinder replacement over a repair service:
The heater makes a lot of racket when switched on
The model you use is too out-dated
You spot rusting on the tank or observe odd water discolouration
The system has rusty pipes or water inlet valves
It takes a long time to heat the water, exposing your tank to accelerated damage
Like in the case of water heater component damages, you should immediately call for assistance if you notice any of the signs above. It will help you ensure that your household gets enough water supply as soon as possible.
Get Help from an Expert Plumber in Adelaide Today!
It can be frustrating and annoying to wake up to a defective hot water cylinder. Thankfully, with the right team of plumbers on board, you can quickly resolve your problems with your water heating system. If you need plumber Adelaide, contact our water heater experts today to book an appointment or request a quick quote.