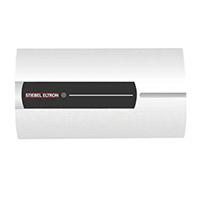 STIEBEL ELTRON SIMPLE X INSTANT ELECTRIC HOT WATER SYSTEM
Stiebel Eltron is a trusted brand known for its commitment to quality, reliability, and energy efficiency. With their German engineering expertise, they offer innovative and efficient hot water solutions.
The Simple X Instant Electric Hot Water Unit is designed to provide reliable and convenient hot water, and with the support of Adelaide Emergency Plumbing, you can expect professional installation and service.
It delivers a flow rate of 7.5 liters per minute, providing a 25 degrees Celsius rise in water temperature.
The unit is hydraulically controlled, ensuring efficient and precise operation.
It has a switch-on flow rate of 4.5 liters per minute, allowing for instant hot water when needed.
Adelaide Emergency Plumbing provides 24/7 service and installation support for this hot water unit. Our hot water plumber can offer guidance on compliance and other necessary items for the installation process.
We also offer full installation services and same-day hot water service, ensuring quick and reliable installation or repair.
As part of our service, we  provide free disposal of the old hot water unit.
If you have any questions or wish to discuss fully installed hot water system prices, you can contact the provided phone number.
Stiebel Eltron SimpleX: Instant Hot Water Excellence
Embrace hot water efficiency with the Stiebel Eltron SimpleX Instant Electric Hot Water System. Renowned for quality and German engineering, Stiebel Eltron ensures reliability and innovation in its products.
With a flow rate of 7.5 litres per minute and a 25-degree Celsius temperature rise, this unit guarantees a constant supply of hot water. Adelaide Emergency Plumbing offers expert installation and service support, providing 24/7 assistance. Hydraulically controlled for precision, the unit has a swift switch-on flow rate of 4.5 litres per minute, delivering instant hot water when you need it.
Benefit from our full installation services, same-day hot water service, and free disposal of your old unit. For inquiries or discussions about fully installed hot water system prices, contact us anytime. Trust Adelaide Emergency Plumbing for swift, reliable, and efficient hot water solutions.