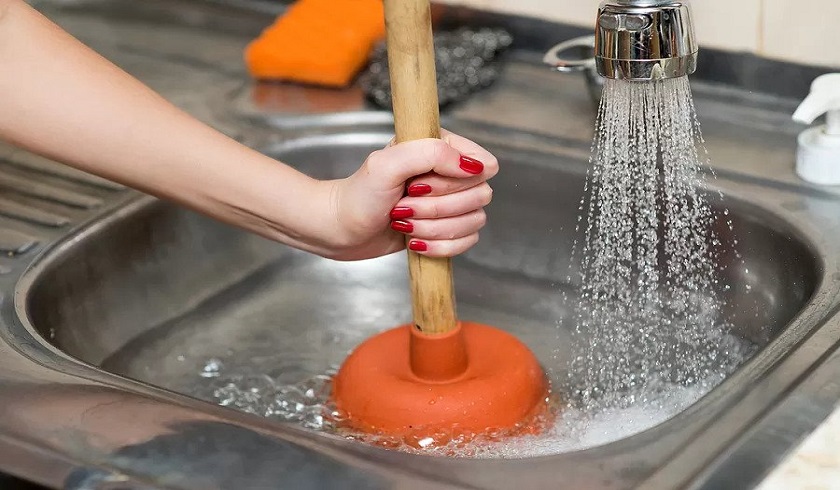 Six Signs You Have Clogged/Blocked Drains
For most homeowners clogged drains are a common thing, but apart from being a huge inconvenience it can be damaging to your plumbing system wreaking havoc on your drains and pipes. Today we are focusing on what signs to look out for if you suspect that you have any clogs, foreign particles or tree roots in your drainage system. We get blocked drains Adelaide calls from homeowners who have these frequently occurring drain issues:
Signs That a You Have Clogged/Blocked Drains
Slow drainage

: While slow drainage is frustrating, it is also an indicator there is something blocking the flow of water in your drains. Showers/sinks should only take a couple of seconds to empty – with no bubbles or overflow but if your bathroom or kitchen drains have an obstruction. It would mean that water would flow very slowly causing slow drainage or complete blockage over time. However, a slow drain doesn't always mean debris, grease or fat obstructions – it could also be tree root infiltration. Get your local Adelaide plumber to inspect your slow drains and diagnose the actual cause of the problem.

Gurgling sounds from drains:

If your drains gurgle after you take a shower, or wash dishes in the kitchen sink, there is probably a partial blockage somewhere along the sewer line. Sewer line blockages can cause bathroom or kitchen drains to gurgle. If you have gurgling drains in your house, then attend to it sooner than later otherwise the blockage could worsen and cause your sewer lines to get completely blocked resulting in nasty overflowing sewer water from drains

.
Sewer backups:

If clogs or blockages have grown considerably in the drains causing significant obstruction it can cause sewage to back up.

Puddles of contaminated water in the yard:

if tree roots have infiltrated the underground drains that can widen the crack/leak and cause puddles of wastewater to form in your yard.

Sinkholes in the yard:

tree roots invasion in drains and pipes can lead to sinkholes in your yard which can lead to structural damage to your home's foundation. Underground leaking water caused by cracks and leaks in pipes and drains is one of the most common causes of sinkhole formation on your property.

Bad odours in the kitchen/laundry/bathroom/toilet

: damage to the sewer pipe caused by blockages can result in bad odours inside or outside your home.
Affordable Drain Clearing Adelaide Residents Trust
Drain clearing has many benefits from improving the lifespan of your drains to reducing clogs that may become major blockages in due course of time.  We suggest drain clearing to get rid of bad smells emanating from your bathroom or kitchen sink, facilitate faster drainage and to keep expensive repairs at bay.
Need Help With Commercial Or Residential Blocked Drains? Speak To A Blocked Drain Adelaide Plumber Now! 
Adelaide Emergency Plumbing is the trusted plumber providing residential blocked drain services Adelaide-wide. Through our years of service, we have dealt with all types of drain issues and can expertly detect, diagnose, remove, and repair your plumbing system. Our blocked drain Adelaide plumbing service is safe, effective, and swift. So, if you are worried about bad-smelling drains, clogged pipes or overflowing sewers and need a long-lasting solution then look no further. Call Adelaide Emergency Plumbing today! Our blocked drain plumber will be able to assess your situation using state-of-the-art technology and the latest plumbing gadgets before professionally cleaning your drainpipes to get rid of all clogs, blockages, and ultimately bad smells for good.
We are known for our efficient and friendly service, available around the clock, throughout the year. No plumbing maintenance or repair job is too big or too small – we handle all types of plumbing work with the same expertise and precision! Count on us to get the job done fast and efficiently. Simply call on 8423 6783 for a professional and licensed plumber and get your plumbing system fixed for good!