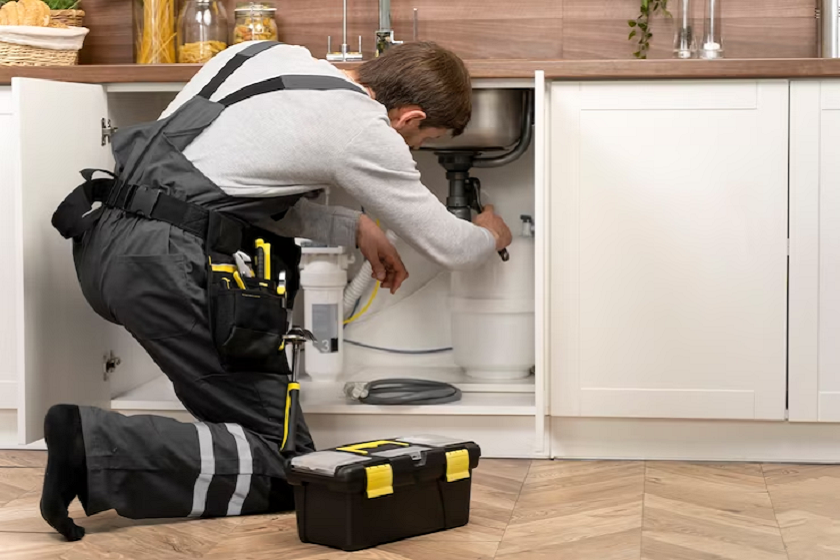 Tips To Choose the Right Plumber For Your Adelaide Home And Business
In the bustling city of Adelaide, choosing the right plumber for your home is a vital decision that can make all the difference in maintaining a smooth-functioning plumbing system. With so many options available, navigating through the choices may seem overwhelming. In this comprehensive guide presented by Adelaide Emergency Plumbing, we'll be your trusted companion, leading you through the important factors to consider when hiring plumbers.
Here are ten important factors to consider when hiring a plumber Adelaide:
License and Accreditation: When hiring a plumber for your Adelaide home or business, one of the first things to check is their license and accreditation. Making sure they are licensed to work in your area guarantees that they have undergone the necessary training and qualifications. Additionally, an accredited plumber adheres to industry standards, giving you peace of mind that your plumbing needs are in capable hands.
Experience and Expertise: Look for plumbers with a proven track record and substantial experience in handling various plumbing issues. Experienced plumbers have encountered a wide range of challenges, equipping them with the skills and knowledge needed to tackle even the most complex problems efficiently. Their expertise ensures that your plumbing system is in the hands of professionals who know the best solutions.
Reputation and Testimonials: When choosing a plumber, take the time to research their reputation and read customer testimonials. This step allows you to gauge the level of satisfaction and reliability of their services. Positive feedback from previous clients reflects their ability to deliver quality service consistently, making them a trustworthy choice for your plumbing needs.
Transparent Pricing: A reputable plumber understands the importance of clear and transparent pricing. Before hiring, request a detailed estimate for the specific job to avoid any surprises in the final bill. An upfront and honest approach to pricing ensures that you are aware of the costs involved and can plan your budget accordingly.
Emergency Services: Plumbing emergencies can strike at any time, and having a reliable plumber who offers 24/7 emergency services is crucial. Opt for a plumber in Adelaide who understands the urgency of such situations and can provide immediate assistance, ensuring your plumbing issues are resolved promptly and effectively.
Warranty and Guarantees: Choose a plumber who stands by their work and offers warranties or guarantees for their services. This commitment ensures that they will return to address any issues that may arise after the job is completed. It gives you confidence that the plumber is dedicated to delivering satisfactory results and takes responsibility for their work.
Professionalism and Communication: Observe how the plumber communicates with you from the start. A professional plumber will be courteous, attentive, and willing to address your questions and concerns. Effective communication fosters a positive working relationship, enhancing the overall experience of your plumbing project.
Local Presence: Opting for a local plumber with a physical presence in Adelaide has its advantages. Local plumbers are familiar with the regional plumbing systems and regulations, allowing them to respond promptly to your needs. Their proximity ensures a faster turnaround time and greater convenience for you.
Insurance Coverage: Before finalizing your choice, ensure that the plumber has proper insurance coverage. This protection gives you peace of mind in case of accidents or damages during the job, as you won't be liable for any unforeseen expenses.
References and Recommendations: To gain further confidence in your choice, ask the plumber for references from previous clients or seek recommendations from friends and family. Hearing about positive experiences from others who have used their services can give you valuable insights into the plumber's reliability and expertise.
By considering these factors, you can make a well-informed decision when hiring a plumber for your Adelaide home or business. Taking the time to find a licensed, experienced, and reputable professional ensures that your plumbing needs are met with efficiency and excellence. Remember, Adelaide Emergency Plumbing is here to meet all your plumbing requirements, delivering reliable services and top-notch solutions to keep your home's and business's plumbing in the best shape possible.