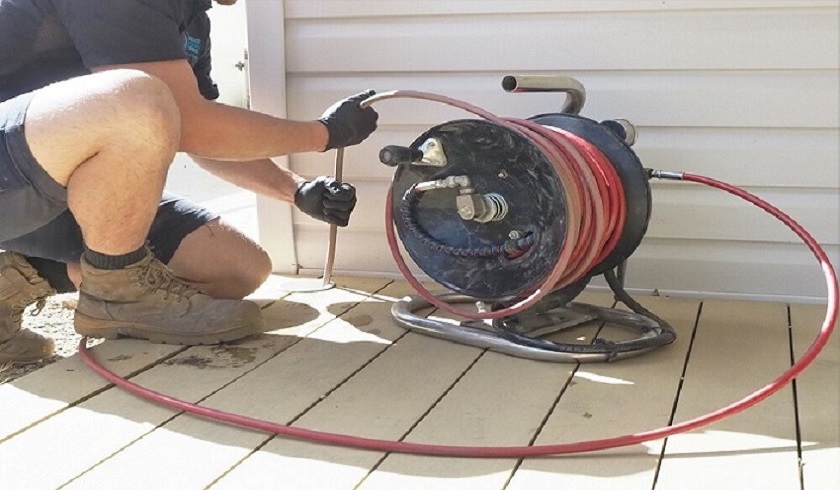 Which Is The Best Blocked Drains Adelaide Plumber?
With years of experience in emergency blocked drains Adelaide and the surrounding areas, we would say that we offer the best drainage service. The plumbing experts at Adelaide Emergency Plumbing have encountered every bathroom, kitchen, laundry, sewer, and drain problem under the sun. You name it and our Adelaide plumbers would have expertly handled and repaired the plumbing crisis, restoring our customer's peace of mind and reinforcing their trust in our services. The most common calls we get daily are for blocked drains, clogged or slow drains, and overflowing toilets caused by foreign materials blocking the plumbing system. We pride ourselves on the ability to offer an expert drainage service for a competitive price. Our reliable and prompt drain unblocking service is used by domestic and commercial clients.
Blocked Drains Adelaide Plumber
No Job Is Too Big Or Small For Our Blocked Drain Plumber Adelaide: Adelaide Emergency Plumbing is the trusted plumber providing residential blocked drain services Adelaide-wide. Through our years of service, we have dealt with all types of drain issues and can expertly detect, diagnose, remove, and repair your plumbing system. Our blocked drain Adelaide plumbing service is safe, effective, and swift. So, if you are worried about bad-smelling drains or clogged sewers and need a long-lasting solution then look no further. Call Adelaide Emergency Plumbing today! Our blocked drain plumber will be able to assess your situation using state-of-the-art technology and the latest plumbing gadgets before professionally cleaning your drain pipes to get rid of all clogs, blockages, and ultimately bad smells for good.
We Use The Latest Plumbing Tech To Unblock Drains: We help keep your drains flowing like new and eliminate the risk of blocked drains with our expert drain cleaning services. When you need Hydro Jetting services, trust the experts at Adelaide Emergency Plumbing. Our technicians have the skills, knowledge, and tools to fix most blocked drain problems on the spot. Our service vans have professional tools and equipment such as CCTV cameras and hydro-jetting machines to resolve your drain issues swiftly. You can trust us to perform a professional Hydro Jetting job. Also, once we have finished doing our job you won't have to worry about mould, bacteria, foul odours, mildew, or insects coming out of your drains.
Qualified, Certified, Professional Plumbers: When you find yourself stuck with blocked drains you want to make sure to hire a specialist professional plumber who has the correct expertise and tools to safely and effectively carry out the job of inspecting and fixing your blocked drain. Luckily for you, our blocked drain plumbers in Adelaide do not rely on pulling apart your entire plumbing system to find out what exactly is causing the blocked drain. Whatever the cause of your blocked drain you must reach out to a local Adelaide plumber to solve the problem as quickly as possible. If you have an Emergency Plumbing issue that needs immediate attention you can count on Adelaide Emergency Plumbing for fast, reliable, and honest service.
Contact The Most Trusted Emergency Plumber Adelaide Residents & Businesses Count On
No job is too complex or too troublesome for our blocked drain Adelaide plumber. We have the necessary experience and knowledge to clear your pipes and toilets of unwanted things and keep your plumbing system running smoothly, in the best condition possible. As your 24/7 Adelaide plumber, we are available around the clock and can be at your doorstep swiftly to provide you with help when you need it the most.
From blocked drain cleaning to toilet services, Adelaide Emergency Plumbing is your go-to team for all things plumbing. Contact our honest, genuine plumbing company today for high-quality, affordable Adelaide plumbing services.