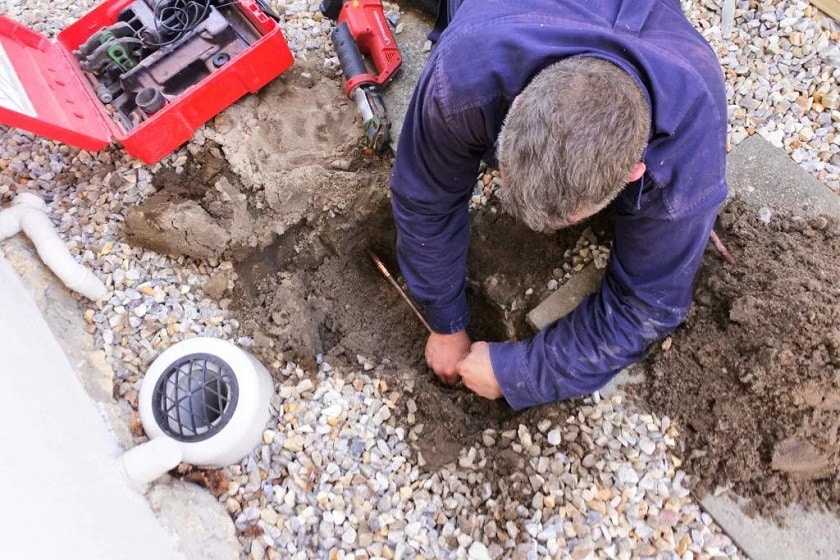 Got a Plumbing Repair? Find Out How Much Adelaide Plumbers Charge per Hour
Plumbing issues are a common problem faced by many households and businesses in Adelaide. From leaky taps to blocked drains, plumbing repairs can be a headache if not fixed promptly. When it comes to plumbing repairs, it's important to hire a professional plumber to ensure the job is done right. However, many people are hesitant to call a plumber because they're not sure how much it will cost. However, before you pick up the phone and call a plumber, it's essential to understand the costs involved. In this blog post, we'll explore the average hourly rate for plumbers in Adelaide, as well as factors that can affect the cost of your plumbing repair.
Here's a breakdown of the hourly rates charged by Adelaide plumbers:
Adelaide Plumbers Charge per Hour
Apprentice Plumbers
An apprentice plumber is a trainee who works under the supervision of a licensed plumber. Apprentice plumbers are often hired to assist with basic plumbing tasks such as fixing leaky taps, installing new fixtures, and replacing washers. The hourly rate charged by an apprentice plumber in Adelaide is typically between $60 and $80 per hour. This rate is lower than that of a licensed plumber, as apprentice plumbers are still in the learning phase of their career.
Licensed Plumbers
Licensed plumbers have completed their apprenticeship and passed their licensing exams. They are experienced and qualified to carry out a wide range of plumbing repairs, including complex jobs like installing hot water systems, repairing sewer, lines, and fixing burst pipes.
The hourly rate charged by a licensed plumber in Adelaide ranges from $80 to $120 per hour. However, the cost may vary depending on the level of experience and specialisation of the plumber. For instance, a plumber who specialises in gas fitting may charge a higher rate than a general plumber.
Emergency Plumbers
In case of a plumbing emergency, such as a burst pipe or a blocked sewer line, you may need to call an emergency plumber. Emergency plumbers Adelaide provide 24/7 services and are available to fix urgent plumbing issues that cannot wait until regular business hours.
The hourly rate charged by an emergency plumber in Adelaide is typically higher than that of a regular plumber. Expect to pay between $150 and $250 per hour for emergency plumbing services. However, the cost may vary depending on the time of day, the day of the week, and the severity of the plumbing issue.
Factors Affecting the Cost of Plumbing Repairs
Besides the plumber's hourly rate, several other factors can affect the cost of plumbing repairs in Adelaide. These include:
The Type of Plumbing Issue
The complexity of the plumbing issue affects the time required to fix it. A minor issue like a leaky tap may only take a few minutes to fix, while a more complex issue like a blocked sewer line may take several hours to complete.
The Time Required to Complete the Job
The longer it takes to complete the job, the higher the cost. A job that takes an hour to complete will cost less than a job that takes four hours to complete.
The Type of Materials Required
The cost of plumbing repairs may vary depending on the type of materials required. For instance, replacing a copper pipe may cost more than replacing a plastic pipe.
The Plumber's Experience
Experienced plumbers may charge a higher hourly rate than less experienced plumbers. However, experienced plumbers may complete the job faster than an apprentice as they have a higher level of skill and expertise.
Time of day or week
Emergency plumbing repairs outside of normal business hours may cost more than repairs during regular business hours.
Don't DIY – Call Adelaide Emergency Plumbing Professional Plumber Adelaide
While it may be tempting to try to fix a plumbing problem yourself to save money, this can often lead to more costly repairs down the road. Hiring a professional plumber to fix the problem right the first time can save you money in the long run. Call Adelaide Emergency Plumbing to keep your plumbing in perfect condition. Our comprehensive plumbing services include everything from routine maintenance to emergency repairs. So, if you're in need of a trustworthy and dependable Adelaide plumber, look no further than Adelaide Emergency Plumbing. We are here to help you with all of your plumbing needs!