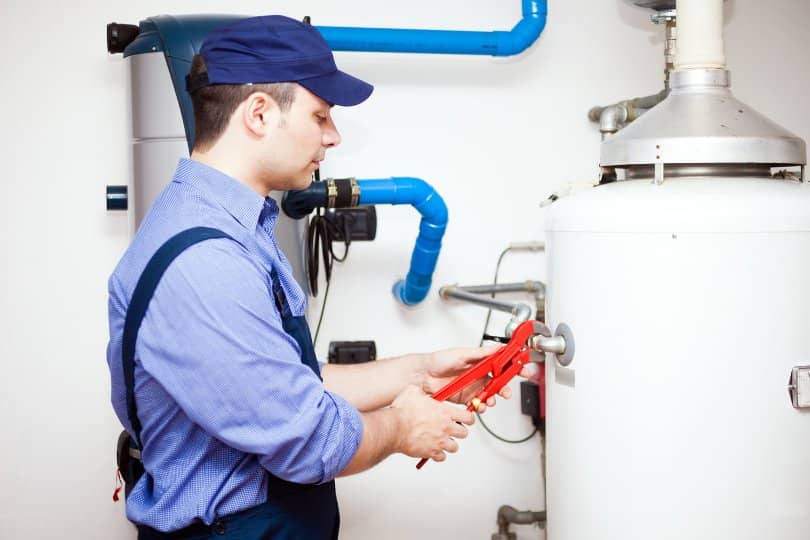 SIGNS YOU NEED A NEW HOT WATER SYSTEM
Get An Energy-Efficient and Continuous Hot Water System This Winter!
Which is the silent appliance in your household that works around the clock, and performs selfless duty forgotten in a corner of your house? It is your hot water system! When hot water systems fail, they tend to be dramatic, asking for immediate repairs and servicing. No one likes a cold shower and when a hot water system breaks down all you need is to get it up and running ASAP. Depending upon the circumstances, you may need to replace your old hot water system with a new and efficient one that will last you for a long time to come. Hot water system installation Adelaide is a fairly common service offered by qualified hot water plumbers. In today's blog, we are discussing the most apparent signs that you need a new hot water system. Read on to find out more:
Your Bills Are Going Up: a hot water system accounts for a major chunk of your utility and energy bills and if you feel you are spending more on bills monthly then you may want to think about getting a new unit. Old hot water systems are less energy-efficient and an unexpected increase in your monthly bills is a good reason for you to make the switch. Most modern hot water systems are designed to conserve energy and this way you can end up saving money on utility bills in the long run.
Drop in Performance: if you are having troubles with cold water or sporadic hot water, if the hot water system takes too long to heat the water or if you are encountering issues like rusty water, metallic tasting water, leaks and strange noises coming from the unit, it's time to look for a new one. Some systems and issues are beyond repairs and rather than wasting money on a failing system, it's advisable to install a new hot water system as a more cost-effective solution.
Old System: this is a no brainer and the most common reason why any homeowner must consider installing a new hot water system. If your hot water system has been well maintained it will function properly and continue to serve you till its lifetime, which is usually 10-15 years. But if your hot water system is a decade old and giving you troubles as mentioned above then there is no reason for you to not consider a replacement. Get a new hot water system and save yourself the hassle, time, and money.
Requires Frequent Repairs: regular repairs and calls to your hot water plumber are a sure sign your hot water system may be close to failing. An older system deteriorates, and its efficiency starts to decrease, asking for repairs more frequently. Instead of pouring money into an old system, it is wiser and cost-effective to replace your failing system with a new and efficient one that will last you for years and years to come.
Adelaide Hot Water Replacements Done By Experts 
As your trusted plumbing service, Adelaide Emergency Plumbing has handled numerous hot water installations across the Adelaide area with professionalism, and we're dedicated to helping you make the right decision for your circumstances and unique household requirements. Give us a call today to make an appointment with our hot water specialist and let us show you what we can do!
If you spot any of these signs or if you are worried that your hot water system is on the brink of failure, call on the experts at Adelaide Emergency Plumbing to help. Our highly trained Adelaide plumbers are experts in the trade and can inspect the condition of your hot water system to advise on the best course of action. Whether you need hot water system maintenance, hot water repairs, installations, or a hot water replacement, Adelaide Emergency Plumbing has got you covered. Call us today for any big or small hot water services across the Adelaide area, at great prices!