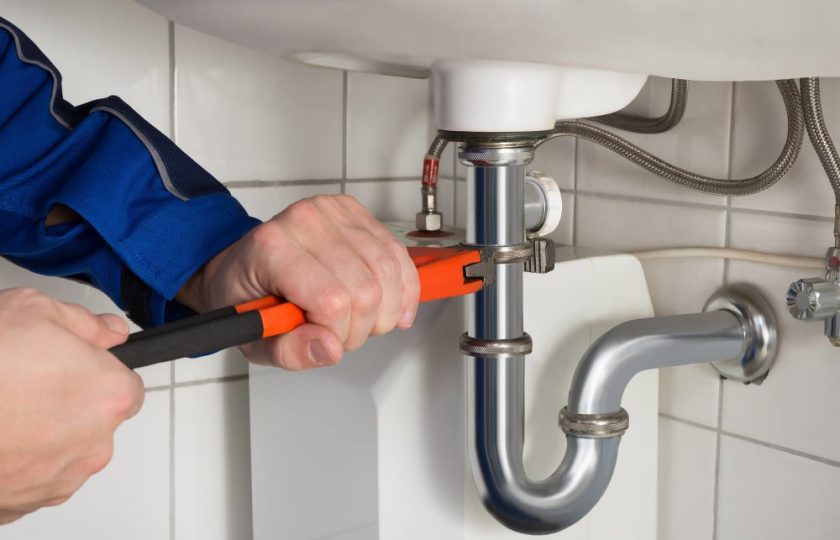 Having Plumbing Issues? Read on to find out when to call a Plumber
Is your toilet broken? Has a blocked drain resulted in wastewater overflow? No hot water in your taps or shower? Does a pipe just keep leaking? Do you have squeaky and leaking taps no matter what you try? Has the smell emanating from your clogged sewer got you worried? Whatever the problem, having a reliable and fast response plumber on your speed dial is a good idea.  We also understand that one of the common dilemmas that homeowners face when having a plumbing problem is whether they try and fix it themselves or whether to call a plumbing professional. Minor plumbing troubles can be fixed with DIY techniques, however, trying to fix bigger problems by yourself without the expert knowledge may cost you more money in the long run and be damaging for your property. For any issues with your hot water system, drains, storm water, pipes, showers, sinks and toilets you need a professional Adelaide plumbing service that can resolve all your repairs and emergency situations in a quickly, affordably and effective manner.
PLUMBING PROFESSIONALS CAN HELP YOU WITH:
Damaged Sewer Line: never attempt DIY when you are facing sewer line issues. Let a professional plumber look after this messy issue for you. You do not want to get your hands dirty with sewer work and cause any further mess and damage on your property.  Call a reliable and professional Adelaide plumber and let them repair your sewer with expertise and precision.
Hot Water System: no one likes a cold shower and when you're experiencing hot water system issues it is best to call for professional help right away. Any hot water system repair, maintenance, installation and service work must be done by an experienced technician for the safety and longevity of your hot water system. If you notice a leak around your tank or don't have hot water in your house, you should call a hot water plumber to help you with the problem ASAP.
Leaky Pipes:  the DIY approach is still a bad idea. Water leaks can be damaging for your property and can come in various sizes with various causes. If you ignore the leak it can get worse in no time and bring severe property damage. Leaky pipes lead to other major plumbing issues so if you notice a leak it is best to call a professional Adelaide plumber to accurately locate the source of the problem and repair it accordingly.
Blocked Drains: this can be one of the most frustrating problems for every homeowner and a great inconvenience. If you are not able to fix it with a regular plunge it is important to call a plumber to fix the problem for you. Any delay in getting the issue repaired can lead to bigger plumbing problems. Professional blocked drain plumbers are in the position to locate the blockage, identify the cause and use non-intrusive methods to unblock the drains with the help of professional equipment and tools.
New Installations: Any plumbing or gas appliances installations must always be left to licensed and expert plumbers. Heaters, hot water systems, gas barbeques, sump pumps, new toilets, pipework etc. must be installed by experts for proper and safe use.  Reach out to your trusted plumber if you have any new appliance installations to be done in your house.
When You Are Unsure: in a situation when don't know what the problem is or you don't know what to do to fix it safely, call for the assistance of a plumber Adelaide. A qualified and experienced plumber will be able to offer expert service and the best advice to fix your plumbing issue in a timely manner.
WE ARE YOUR 24/7 ADELAIDE PLUMBER
With Adelaide Emergency Plumbing on your side, there's no need to stress about your plumbing problems anymore. As one of the most well-established plumbing services in Adelaide and metropolitan suburbs, we are available 24/7 and are dedicated to fixing your plumbing fast and in an affordable way. If you need an emergency Adelaide plumber, we've got you covered.